`Awake` 2023
Bekim Hasaj
Övermark, Närpes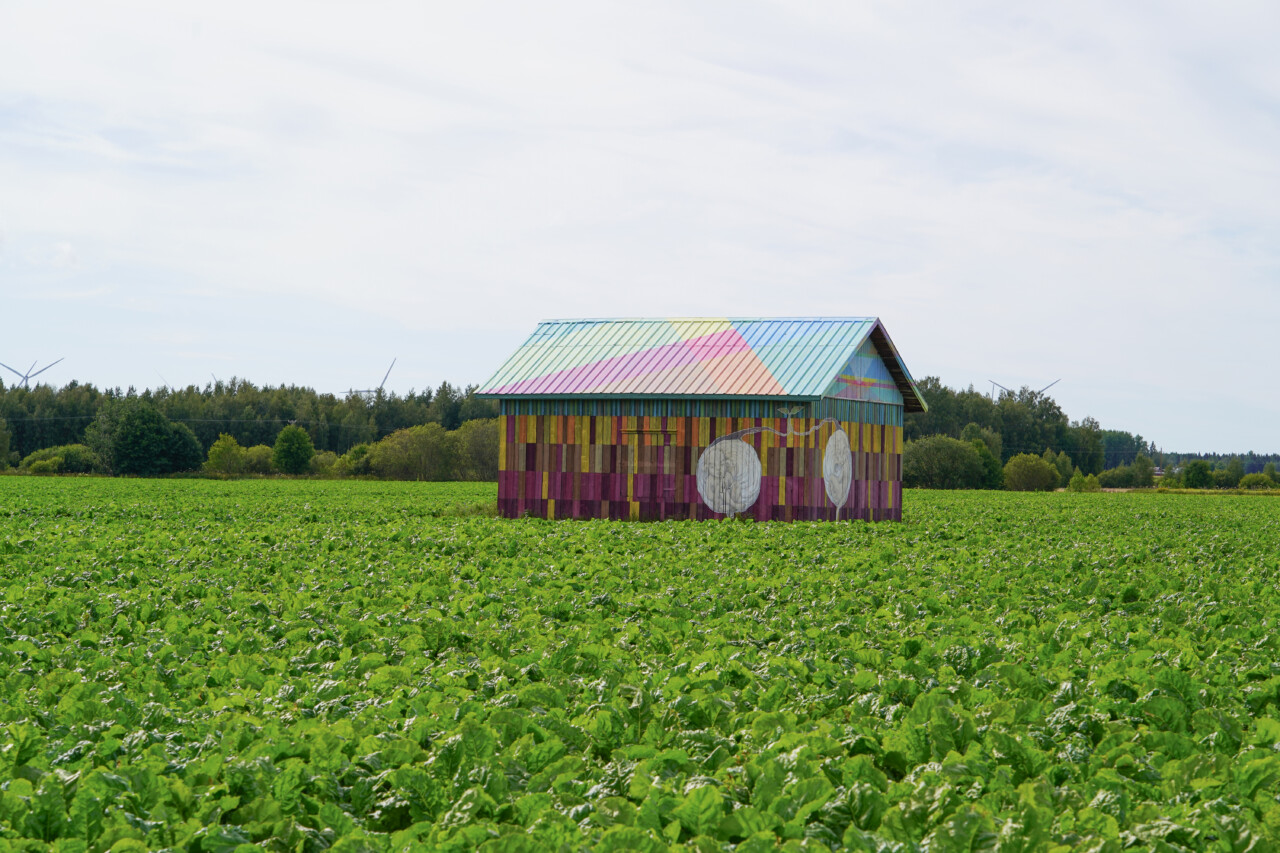 1/9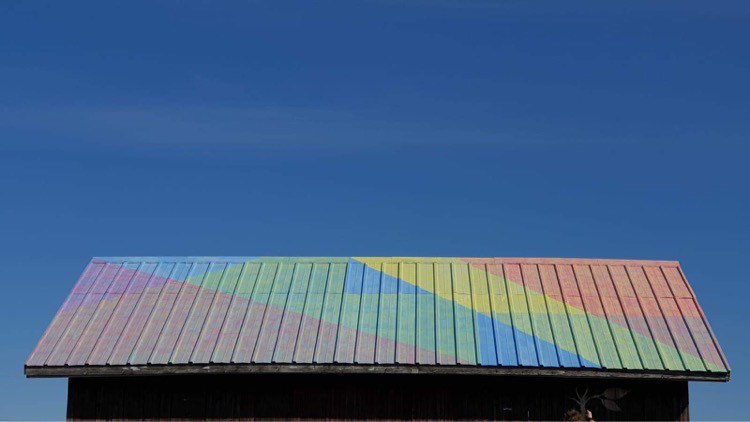 2/9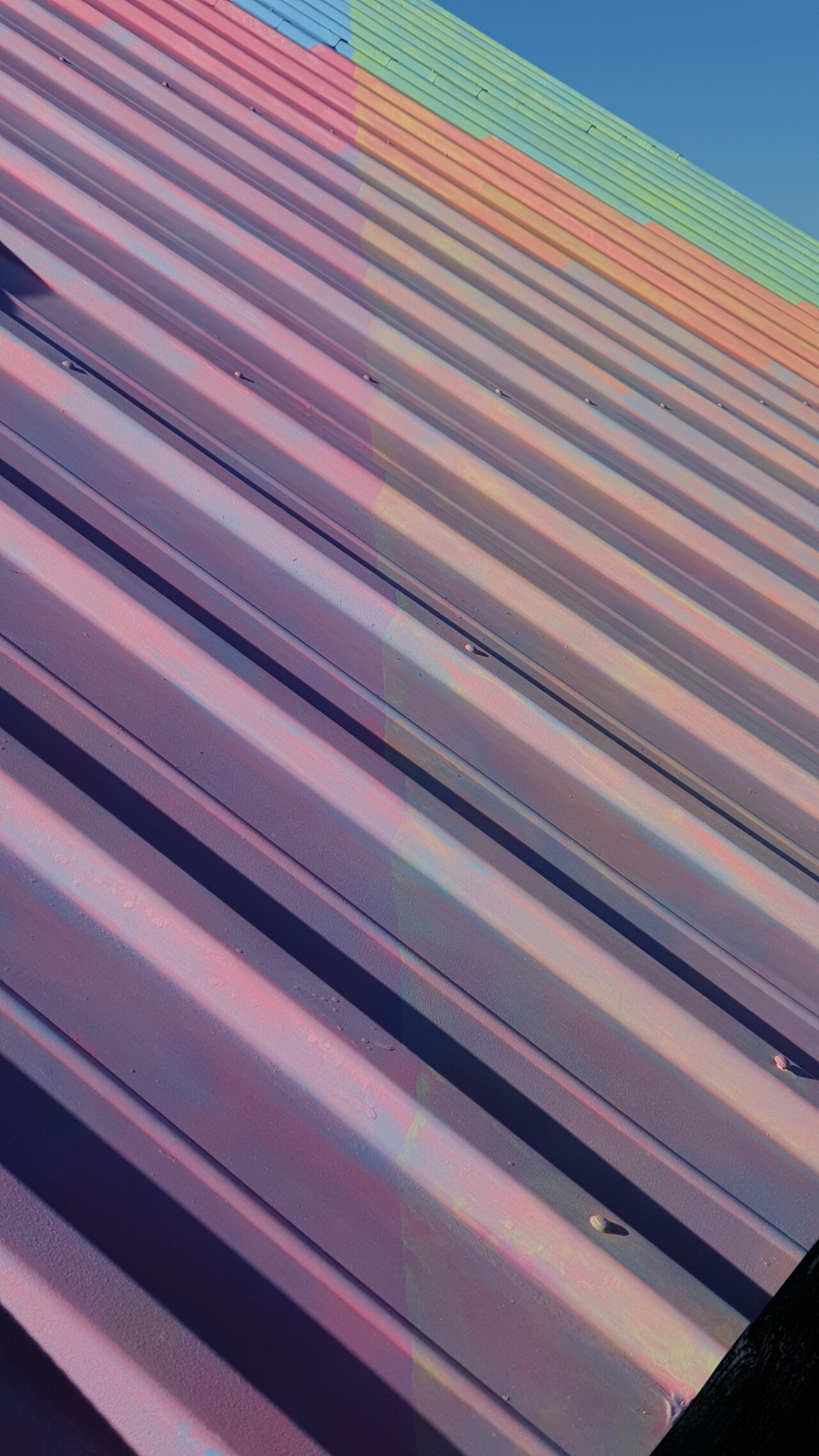 3/9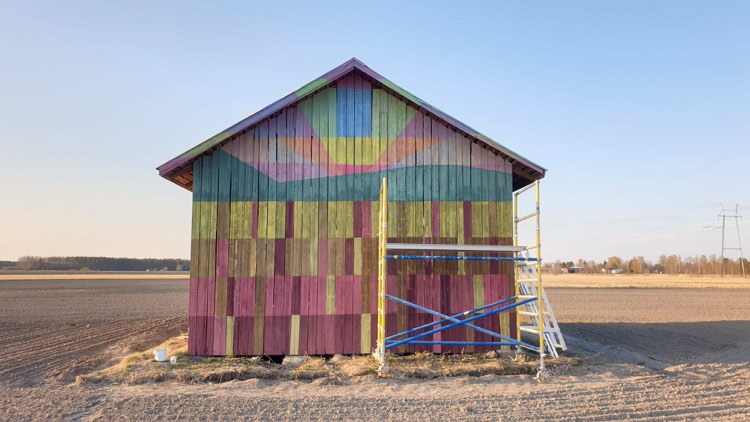 4/9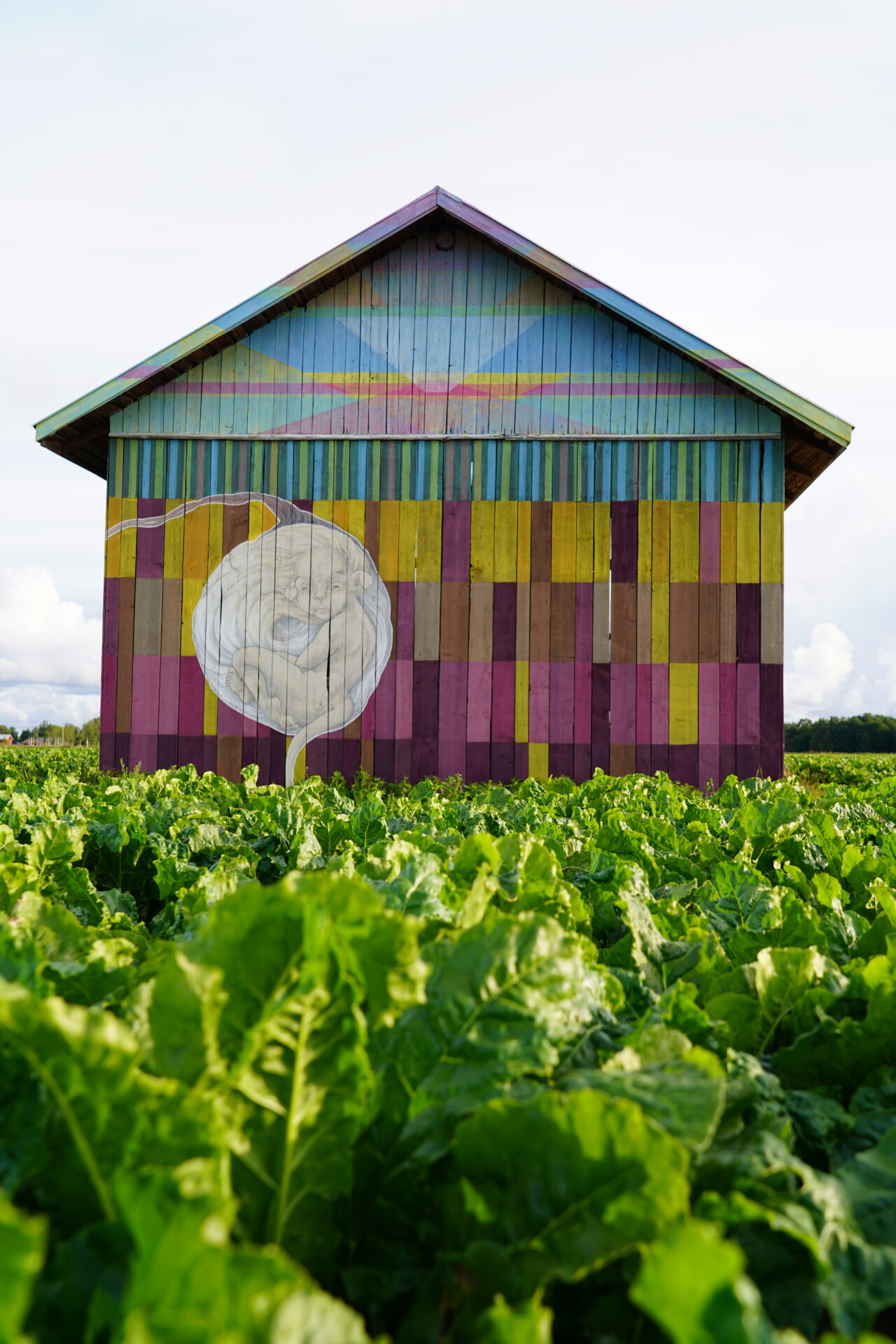 5/9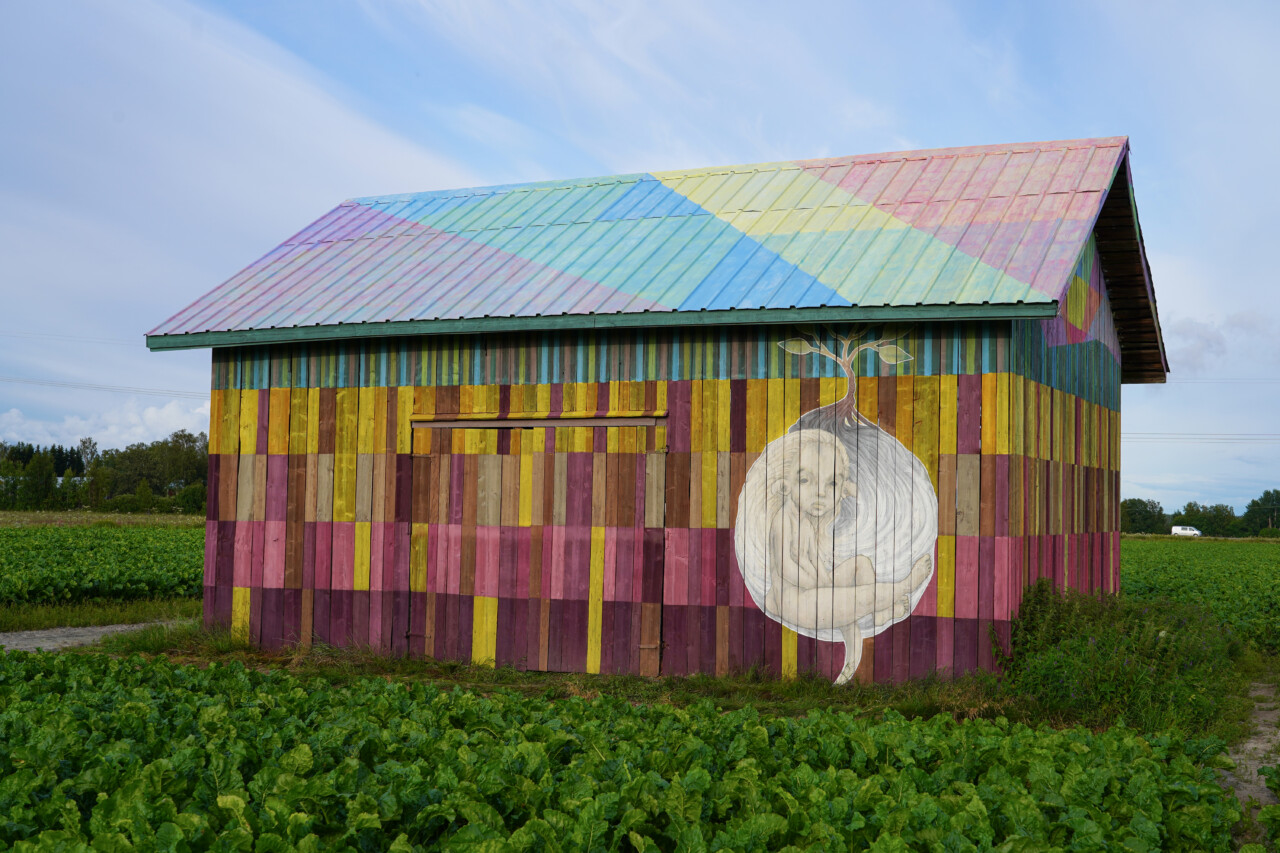 6/9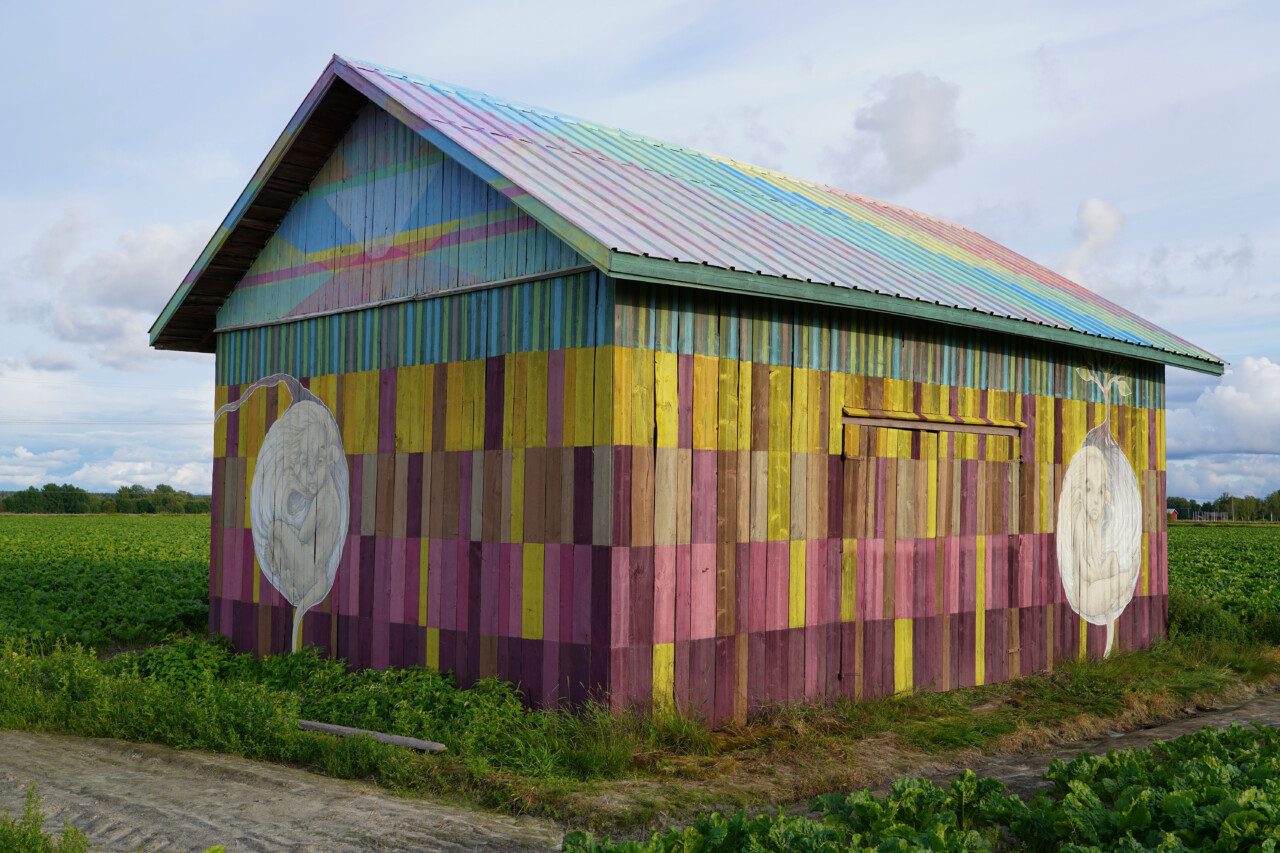 7/9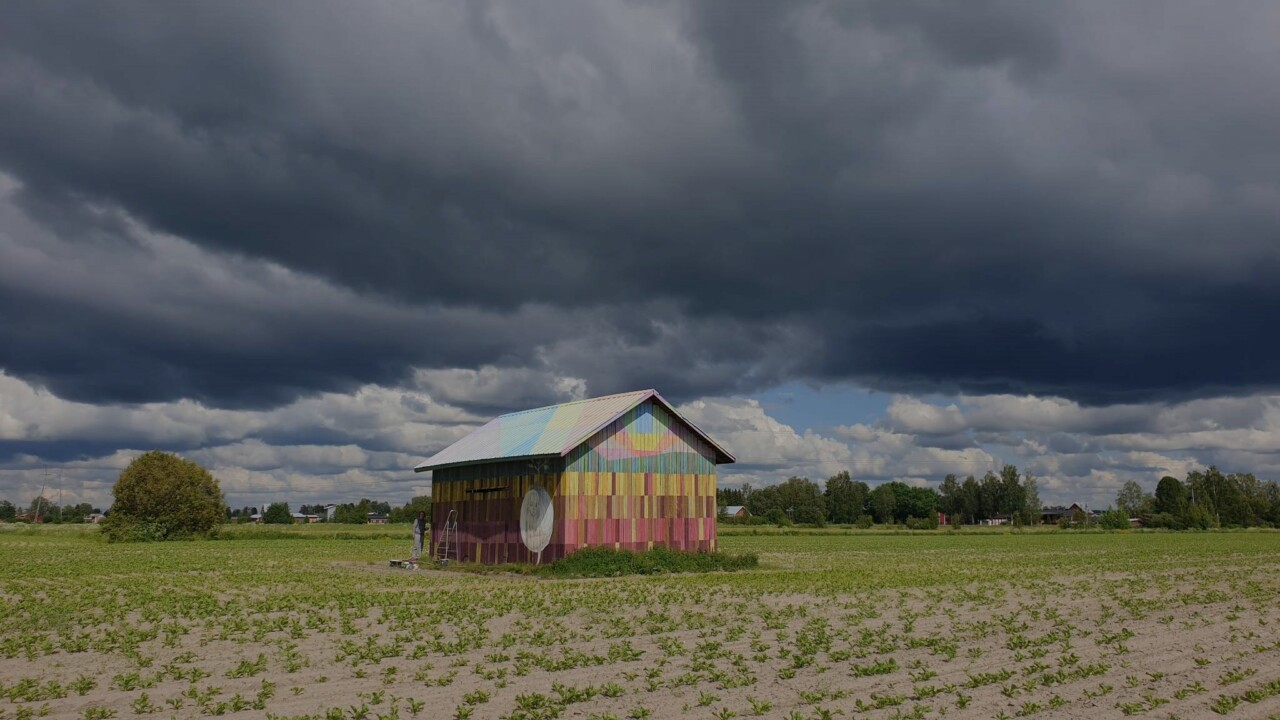 8/9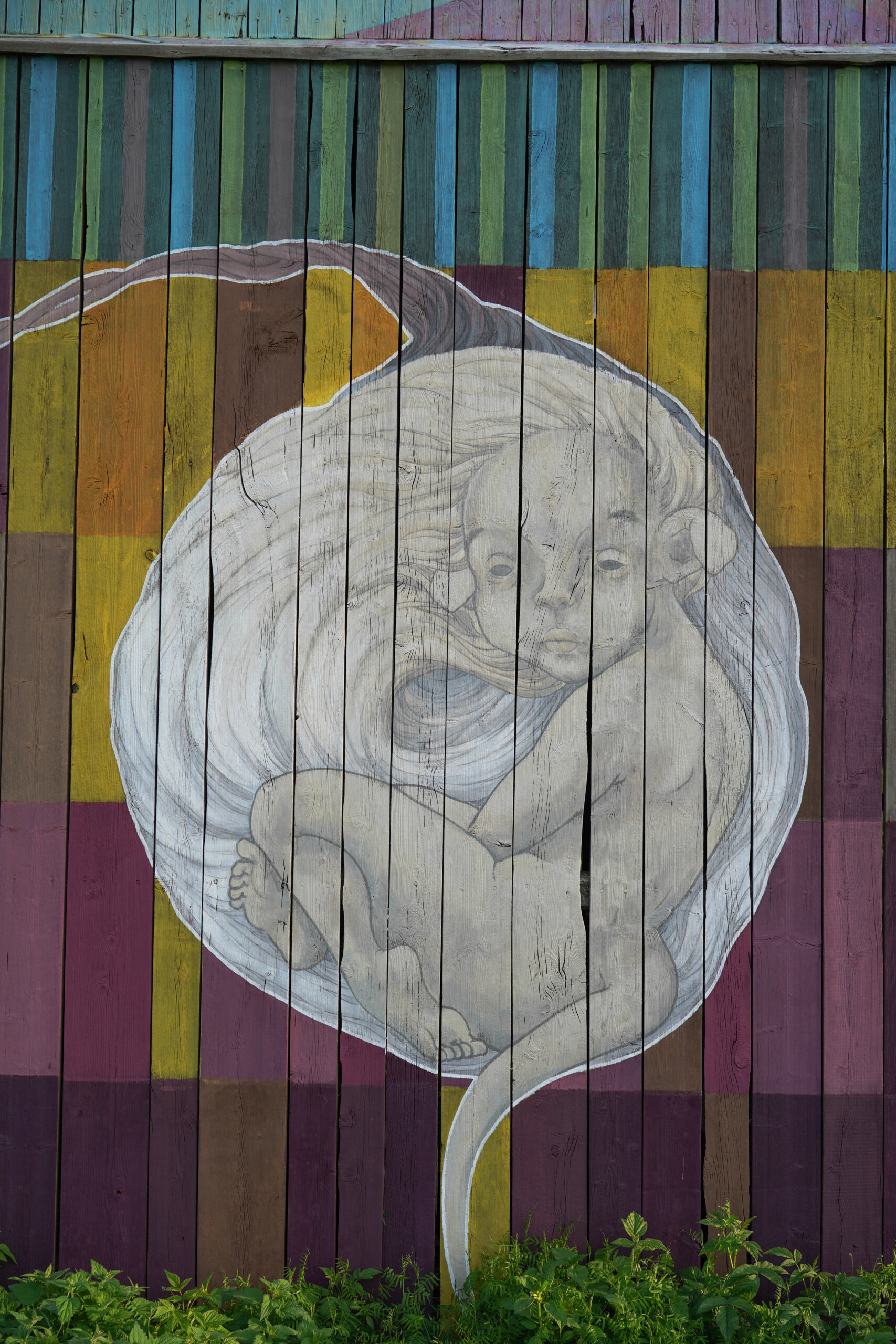 9/9
Ympäristö
Rakennukset, ulkopuoli
Viheralue
Paikkakunta
Övermark, Närpes
Public Art, Mural painting.
In the field of Vasavägen 1335, Övermark, Nårpes ( 62.591006,21.438455)
Title: ´Awake´
Artists: Bekim Hasaj and Valentina Gelain
Implementation: starting from 17.04.2023- 30.06.2023
Technical info and work schedule: The ladugård built in 1947 was entirely painted from the bottom to
the roof, creating a 360-degree mural that gives the object a whole new life and purpose. In this way,
the painted object becomes the protagonist, and in the meantime the subject of the artwork. The dimensions of the base of the actual barn are: 8.6 meters x 6 meters. The lateral walls are 3.6 meters
high and the roof´s higher point is 5.2 meters.
Concept of the artwork: ´Awake´ represents an abstraction of the surrounding landscape in a multilevel of underground soil, sightseen of trees and forest, and a dynamically shaped sky created by geometric lines. Three zoomorphic figures are designed under the ´soil´ level of this abstract landscape which symbolizes the growing seeds, ´Awakening´ from the winter season, reborn, a metaphoric expression
that finds application in many different social contexts of our life. Both, the zoomorphic figures creation
and the abstract color-shape play, have been inspired by the location where the artwork was planned to
be implemented. The combination of the two artists' singular style and practice is brought further and developed toward a unique art piece.